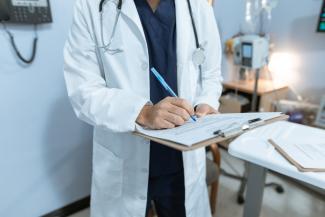 Medicare in 2022: What You Need to Know
Many older Americans rely on Medicare for their health care needs. But it's not always easy to understand what's covered and how much it will cost. Medicare benefits change yearly, and 2022 brings another increase in premiums for participants. However, there are ways to save on Medicare costs. Here's what you need to know about this year's Medicare changes.
Part A Changes
In general, Part A covers hospital stays, nursing home care, hospice care, and home health care. While most participants don't pay a monthly premium for their coverage, those who do will see an increase in premiums for 2022. Here are the changes to be aware of:
If you worked for 30 to 39 quarters during your life, your premium will increase $15 for a total of $274 per month
If you worked fewer than 30 quarters during your life, your premium will increase $28 for a total of $499 per month
Deductibles for Medicare Part A will also increase this year. For each benefit period—60 days from your first day at the hospital or nursing home—the deductible will be $1,556, which is $72 more than in 2021. If your stay lasts longer than 60 days, you'll be responsible for paying coinsurance—a percentage of your health care costs. For Medicare participants, this is a daily fee that will vary depending on whether you're staying in a hospital or nursing home. You can find more information about specific coinsurance costs on the Medicare website.
Thus it is an important point that you are on your own for Long Term Care expenses after the nominal Medicare coverage is exhausted.
Part B Changes
Medicare Part B covers two main types of services: medically necessary services and preventative services. This includes physician fees, ambulance services, medical equipment, outpatient services, and certain medications and home health services.
Premiums for Part B vary based on your income. If you benefit from Social Security, Railroad Retirement Board, or Office of Personnel Management, your premium will be automatically deducted from your benefit.
Across the board, Part B premiums will rise in 2022. Deductibles for Part B coverage also increased to $233 per year— a 14.7% increase from 2021.
If you receive Social Security Benefits, the 5.9% Cost of Living Adjustment (COLA) coming in 2022 may help offset some of the increase.
Part C and D Changes
Medicare Part C, also known as Medicare Advantage, is a combination of Parts A and B, while Medicare Part D covers prescription drugs. Both of these plans are optional and offered through private insurance companies, so plan costs vary by provider. Premium costs are adjusted based on your income. You can compare plans on the Medicare website.
 
Access to health care and the costs associated with it are always changing. If you're concerned about how Medicare coverage affects your finances or would like more information on premium costs and coverages, talk to your financial professional.
CONCLUSION
While it certainly is valuable to understand what Medicare does and does not cover, it is important to be aware of proactive steps that can be taken to help minimize the amounts you ultimately will need to pay.
Edward C. Goldstein, CFP®, MBA, President
CERTIFIED FINANCIAL PLANNER ™ Practitioner 
Financial Life Planning, LLC
10,000 Lincoln Dr. East, Suite 201
Marlton, NJ  08053
Phone: 856-988-5480
Fax: 908-292-1040
 
---
This content is developed from sources believed to be providing accurate information. The information provided is not written or intended as tax or legal advice and may not be relied on for purposes of avoiding any Federal tax penalties. Individuals are encouraged to seek advice from their own tax or legal counsel. Individuals involved in the estate planning process should work with an estate planning team, including their own personal legal or tax counsel. Neither the information presented nor any opinion expressed constitutes a representation by us of a specific investment or the purchase or sale of any securities. Asset allocation and diversification do not ensure a profit or protect against loss in declining markets.