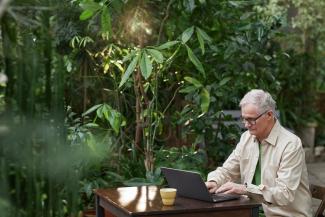 Social Security Facts and Considerations for 2022
Approximately 70 million retired Americans collect Social Security benefits. Of those retirees, 8 million also collect Supplemental Security Income (SSI). But Social Security is more than retirement income. It also provides life insurance and survivor benefits.
Even if retirement is a few years away, you can still benefit from the resources and information provided by the Social Security Administration. Understanding how much you benefit can help you when planning your retirement finances.
The 2022 Cost of Living Adjustment
In October, the Social Security Administration announced that the retirees collecting Social Security or SSI will see a 5.9% increase in their benefit in 2022. This cost of living adjustment (COLA) will be the largest increase in over 40 years.
The COLA will start with Social Security benefits payable to over 64 million beneficiaries in January 2022. Increased payments to the 8 million SSI beneficiaries will start on December 30th, 2021. If you receive benefits, you'll receive a notification of the new amounts either by mail or online through my Social Security in December.
The goal of COLA is to help Social Security and SSI keep up with inflation. Increases are based on percentage increases in the Consumer Price Index. You can learn more through the Social Security Administration's website.
Social Security Basics
If you're nearing retirement age and still have questions about Social Security, here are a few facts to consider:
Work credits determine the amount of Social Security you'll receive. To collect benefits, you'll need a total of 40 lifetime credits. The most you can earn per year is four, meaning you will have to work at least 10 years to start collecting benefits.
You can start receiving social security as early as 62, but your benefits will be reduced based on how many months you are from your retirement age. The Social Security Administration has a benefits planner that estimates your reduced benefit percentage could be as high as 30%!
 
Your retirement age will vary based on your birth year. People born in 1954 or earlier could start collecting at 66, whereas people born in 1960 or later can start at 67. Each year you wait past your Full Retirement Age (FRA) to begin benefits, the amount will increase 8% annually until age 70. 
When you're ready to start receiving benefits, you can apply for Social Security using the online application form. You can apply for Social Security and Medicare separately if desired.
But before reaching a final decision on when to begin, for planning purposes, it is also important to keep in mind that up to 85% of your social security can be taxable depending upon your Modified Adjusted Gross Income (MAGI).
There are many nuances to consider when making this important decision. This is one of the areas of which I assist my Financial Planning clients. Click on the "Free Consultation" link on my website if you would like to learn more. 
Edward C. Goldstein, CFP®, MBA, President
CERTIFIED FINANCIAL PLANNER ™ Practitioner 
Financial Life Planning, LLC
10,000 Lincoln Dr. East, Suite 201
Marlton, NJ  08053
Phone: 856-988-5480
Fax: 908-292-1040
 
This content is developed from sources believed to be providing accurate information. The information provided is not written or intended as tax or legal advice and may not be relied on for purposes of avoiding any Federal tax penalties. Individuals are encouraged to seek advice from their own tax or legal counsel. Individuals involved in the estate planning process should work with an estate planning team, including their own personal legal or tax counsel. Neither the information presented nor any opinion expressed constitutes a representation by us of a specific investment or the purchase or sale of any securities. Asset allocation and diversification do not ensure a profit or protect against loss in declining markets.