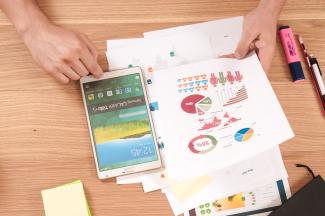 The Importance of Comprehensive Financial Planning: Act Now for a Secure Future
For many this whole topic of financial planning is overwhelming, making it easy to procrastinate. We can work with you to address your needs and bring you clarity, something for many that is so abstract. This is a top overview of why it is important to start now.
Financial planning is a crucial aspect of our lives, often overlooked until it's too late. It involves managing your finances in a way that aligns with your life goals and objectives. Comprehensive financial planning is not just about saving and investing, but it's a holistic approach that considers all aspects of your financial life. Here's why it's important to take action now.
Immediate Action, Long-term Benefits
The sooner you start planning, the more time you have to make necessary adjustments to your savings, spending, and investments to achieve your financial goals. It's never too early or too late to start planning, but the key is to start now.
Gaining Insight
One of the significant benefits of comprehensive financial planning is the insight you gain into your financial situation. It provides a clear picture of where you stand financially, what your goals are, and what steps you need to take to achieve those goals. By considering your whole financial life, it provides guidance on reaching both small, short-term targets as well as larger long-term ones. This insight can be empowering and can motivate you to take the necessary steps towards financial security. 
Steps to Achieve Your Financial Goals
We work with you to develop a comprehensive financial plan involving the following steps:
Identify Your Short- and Long-Term Financial Goals: Whether it's buying a house, saving for your child's education, or planning for retirement, identifying your financial goals is the first step.
Assess Your Current Financial Situation: This involves taking stock of your income, expenses, assets, and liabilities. Other aspects can include the adequacy of your life insurance, disability insurance and long-term care. 
Develop a Plan: Based on your goals and current situation, we will develop a plan together that outlines how you will achieve your goals. This could involve saving more, investing wisely, or reducing expenses.
Implement the Plan: A plan is only as good as its execution. Many find it overwhelming to start taking action towards your goals. We will act as impetus to get things done. 
Review and Adjust the Plan Regularly: Your financial situation and goals may change over time. We will then work with you to regularly monitor and adjust your plan to ensure that it stays aligned with your goals and objectives.
In conclusion, comprehensive financial planning is essential for achieving your financial goals and securing your financial future. It provides valuable insights into your financial situation and outlines the steps needed to achieve your goals. We can help you with a variety of needs, including budgeting, investment management, and retirement planning. Review our site for a full list of products and services we can offer. So don't wait, start planning today for a secure tomorrow.
Use the "Click for a Free Consultation" button if you would like to explore how we can guide you in making a sounder Financial Decision.
Edward C. Goldstein, CFP®, MBA, President
CERTIFIED FINANCIAL PLANNER ™ Practitioner 
Financial Life Planning, LLC
10,000 Lincoln Dr. East, Suite 201
Marlton, NJ  08053
Phone: 856-988-5480
Fax: 908-292-1040